Let's Make a Difference
To build on the progress that we have made, this year's Power to Heal Campaign will continue to support our transformational associate wellbeing initiatives.
How your support has made a difference
In the past two years, we have been able to create a peer support network, establish and enhance recharging stations at our entities, provide wellbeing kits to manage stress, and hire resilience coaches and nurse wellbeing specialists. In addition, we have been able to host associate appreciation events and fairs, continue wellness rounds, and share mental health and wellness resources with our associates.
For our virtual teams, we have been able to expand digital resources on our website, host virtual events, and participate in social wellbeing activities and team bonding. Our wellbeing initiatives program is here to stay and we look forward to growing the program with your support.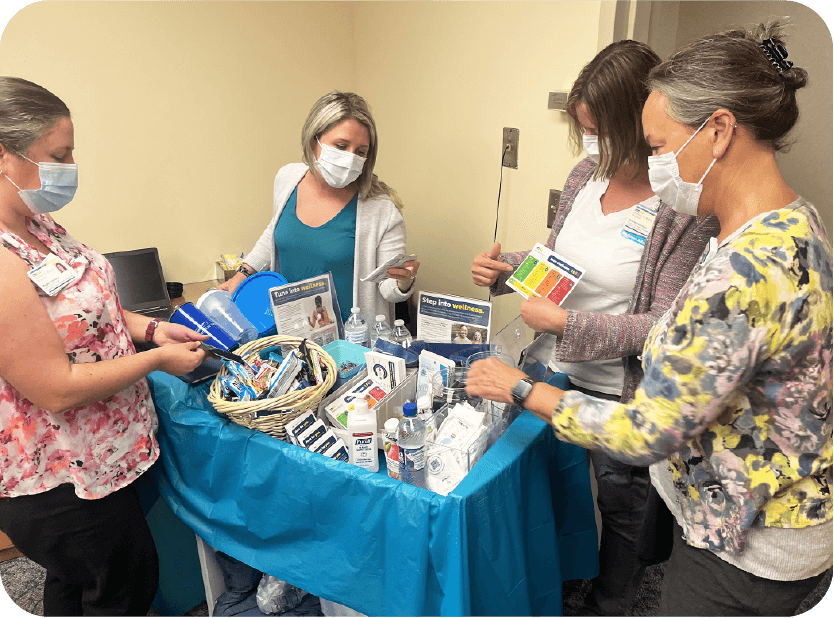 "Working in community health, I recognize that our associates are also a part of our community, and they deserve quality wellness opportunities, too. Since everyone has a different definition of 'being well,' we strive to recognize this in the initiatives we offer. A new picnic area for associates to enjoy during outdoor breaks is a great example. This has been a longtime goal of our Wellness Committee—our associates have requested it for years."
Andrea Hamilton
Member, Wellbeing Committee
MedStar Health
Gratitude matters
At MedStar Health, we recognize the positive impact expressions of gratitude have:
Giving thanks regularly can make you live a happier and longer life
An attitude of gratitude leads to improved relationships
Saying "thank you" to healthcare workers can lift their spirits and help reduce burnout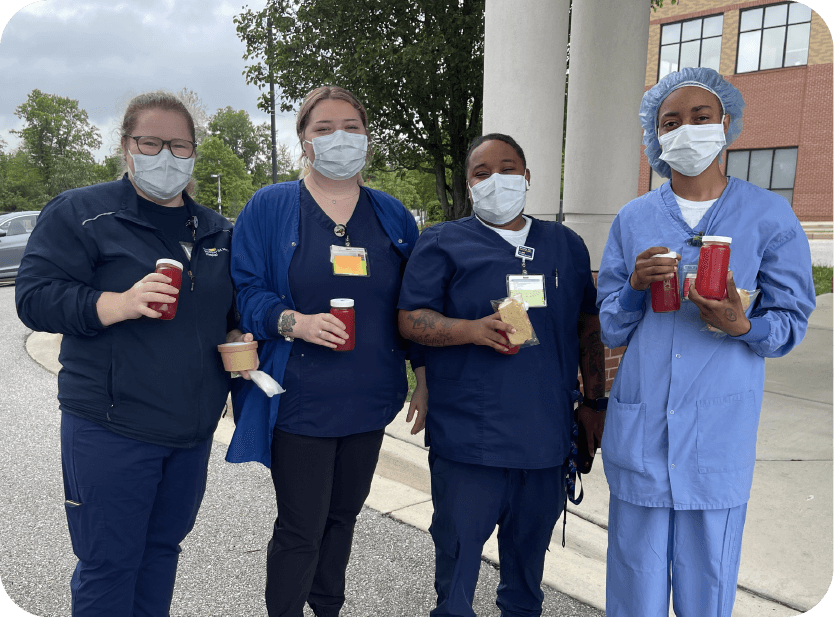 Participate today!
We invite you to participate in this year's campaign and spread our culture of gratitude with all of the amazing and dedicated healthcare workers at MedStar Health. Click here to participate in this year's campaign.
This year's campaign will support and enhance associate wellbeing initiatives across MedStar Health. The wellness committees at each entity come together each year to discuss how to better serve the needs of their colleagues. This includes the following:
Expand peer-to-peer services and support networks for associates to receive available, approachable, and real-time attention
Provide mental health support for physicians and associates
Support nurse, physician, residents, and associate wellbeing for all areas of healthcare
Utilize resilience coaches and train leaders on how to create a culture of wellbeing
Grow virtual services for associates working remotely
Secure and streamline access to mental health resources
Enhance recharge rooms for associates
Beautify outdoor spaces to provide tranquil locations
Amplify wellness rounds
"The most gratifying moment for me is seeing the work we do being rolled out and having the opportunity to discuss things that affect the whole person. With the support of the Power to Heal Campaign, I'm excited that more of our associates will see that wellbeing initiatives are truly the culture at MedStar Health."
Steph McLain
Director of Operations
MedStar Ambulatory Services
We invite you to participate today or anytime during the year! For questions, email powertoheal@medstar.net.